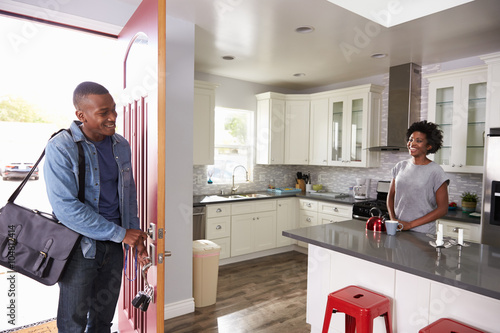 Yesterday was perhaps one of those days where reality, truism, and self-evaluation all hit me at once, and it was quite a revelation. And like many times when I am faced with these moments of either euphoria or surrealisms, I reach back to my ancestors for guidance and hope. A few months ago I wrote a piece of literature (poetry), which dealt on a conversation between Nikki Giovanni and James Baldwin. If you have haven't read it, I wrote on how Giovanni asks James Baldwin if it is too much to ask of the Black man whom she wants to be with to smile and perform for her like he does with his employer. Giovanni asks him to "lie" to me. James Baldwin's response is that he "smiles" at the job because someone must pay the rent. To be honest, I totally related to what Baldwin response was. Of course, one has to make sure that the necessities of the home is taken care of. The rent, the light bill, food, etc…; I honestly sympathize with his sentiments. However, Giovanni's response was priceless and if not adhered to can be dire to all involved.
Men, the rent will get paid. Make no compromises when it comes to ensuring that everyone (friends, foes, or employers) knows what your priorities are. That they are nonnegotiable. It's just that simple. If you have the blessing of being a father, make sure that the children know that you will knock down buildings for them. Also let them know that they will be held accountable for their actions by you first before the system gets their hands on them. For my Kings, show our young Kings what it looks like for a man to protect, love, and respect "a" woman; regardless of the status of your relationship with the woman you present to them. For my Queens, show our young Queens that both intelligence and beauty are a blessing; however, one is forever invaluable and the other is internal to the end.
Men, the rent will get paid. Listen, I know the burden of working all day. Be it overtime, double and or triple time. Perhaps you have been passed over for promotions for whatever reasons and believe me, most of the reasons hold no weight. But if I could impress upon you the importance of making sure that you smile to your love ones when you walk through the door (even if it's a lie) to show them that they mean more than any issues that you may have had that day. Let them know that the home you guys made or is making is a refuge from the harness of the world and that you cherish each day that you return to see them.
What about the rent? The rent has both a literal and figurative meaning. Of course, one reference is the actually rent, which has to be paid in order to have a roof overhead. Nikkie's response, and one which I concur, is that "you are intelligent and sensitive enough of man enough to figure out a new route…" Which speaks volumes when responding to the figurative meaning. If what we have been doing, hasn't been working for us and preserving our family structure, then it is imperative that we try a new way. Yes, men the rent will get paid, but the cost is not as expensive as we have been making it.
Gain flings! Liquid Laundry Detergent Pacs, Original, 81 count
iRobot Roomba 614 Robot Vacuum Cleaner, Self-Charging, Good for Pet Hair, Carpets, & Hard Floor Surfaces